Many natural companies use alcohol in their skin care products but the last thing we want on our skin is alcohol - it can burn, sting, irritate and there are other gentle ingredients that can be used to preserve and kill bacteria.
We know you won't trust your skin to just anyone - and for good reason.
Our brand is reaching 10 years in business, and our clientele is typically over the age of 40. My focus and development of products is for mature skin that needs extra hydration, fatty acids, and rejuvenating properties that keep the skin looking its best.
I am so proud that our customer repeat rate is more than 10x the average in the skin care and beauty industry. Why? Because I care about YOU, your skin, and am proud to be a natural skin care brand that is actually natural.
Do you have ultra sensitive skin, skin conditions, or trouble areas that need some extra TLC? That is our specialty.
My #1 question - "You aren't old enough to know about anti-aging care... how old are you?"
My answer - right now in 2022, I'm 36 and the photo of me to the left was taken in June 2022. I can relate the analogy to a million professions out there, but I am able to educate myself on anti-aging care without being over the age of 50, just as doctors can specialize in diseases and treatments without having those diseases themselves. Education is important, and I never stop. After earning a Master's degree, I'm still moving forward and learning every day.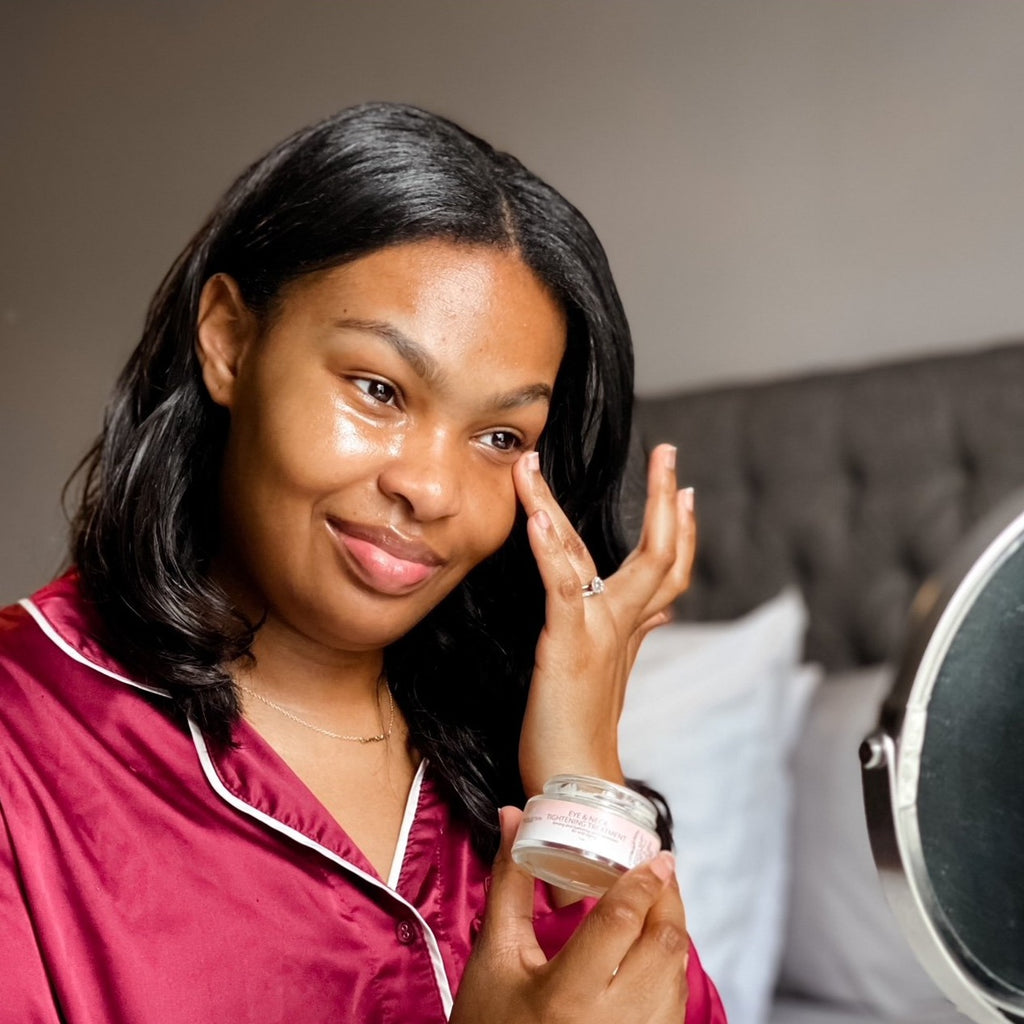 Sale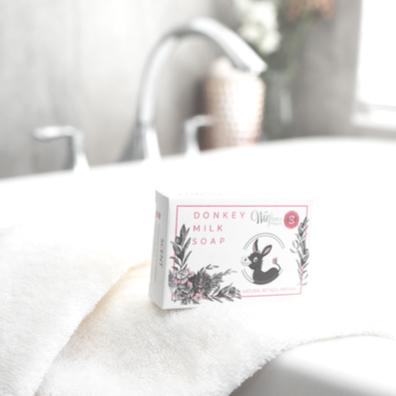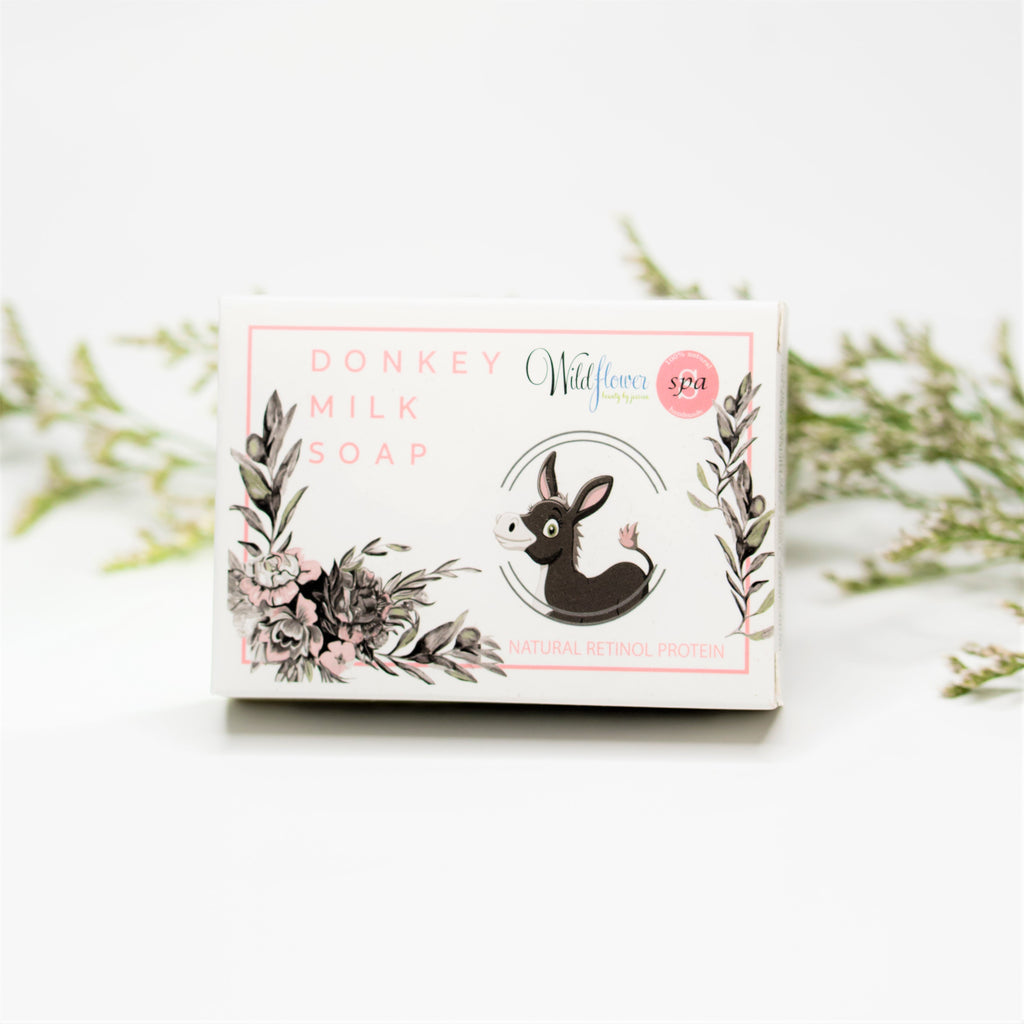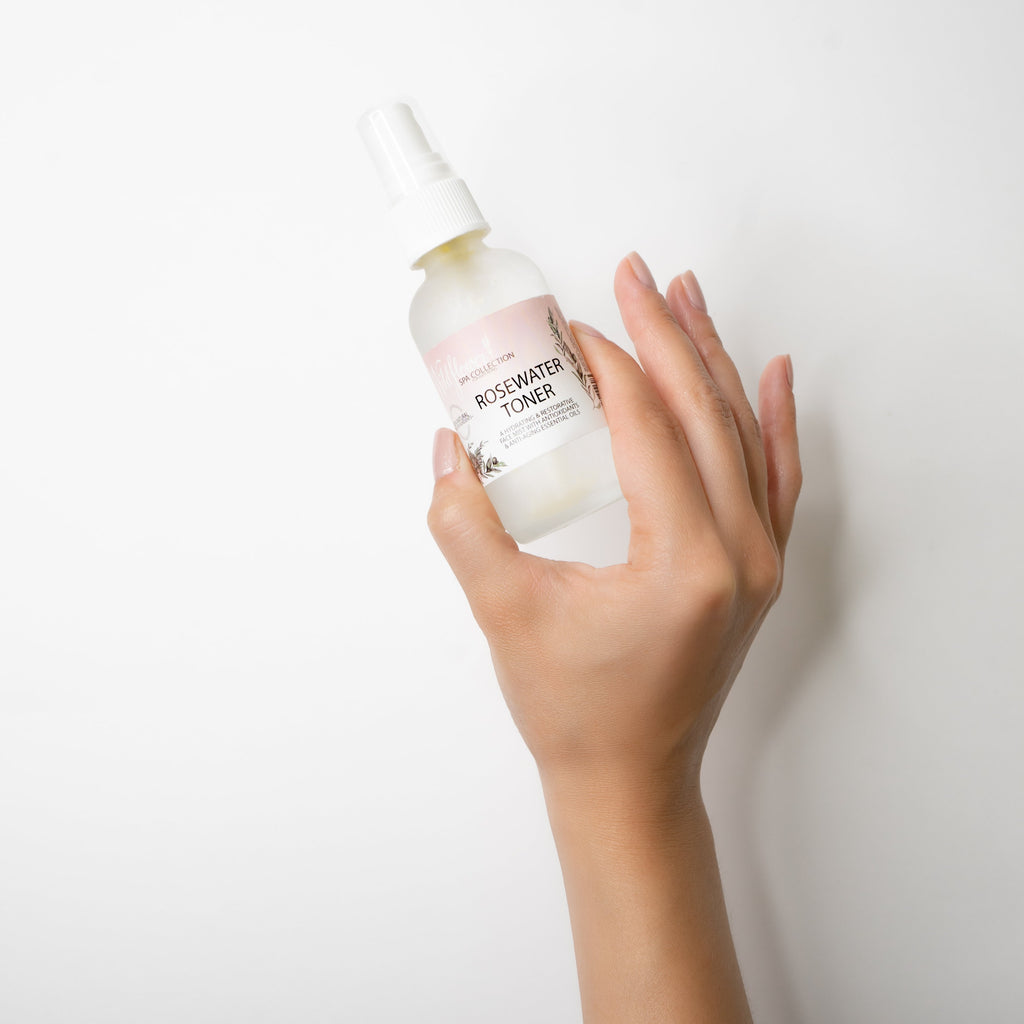 My Everything Balm is an original concept that allows you to use one product for many uses.  Packed with luxurious oils and butters, use this product as your every day hand cream, or as a weekly oil washing product.  
Scent Options (scroll down for even more information on these scents & which is right for you)
Lavender Geranium
Tangerine
Eucalyptus Mint
Natural Scent
Product Uses
Moisturizer/Hand cream/Cuticle Balm
Lip Treatment
Face Balm
Oil Washing
Chest Rub for cough (Eucalyptus Mint scent, ages 2+)
Elbows, Knees & Feet
Eczema or skin irritation (Natural Scent)
Hair flyaway cure/Hair Treatment/Scalp Treatment (wash out)
Travel size product for everything you need in one tube
100% Aluminum Tube (ZERO PLASTIC) with aluminum cap.  
USE NOTICE: This is an aluminum tube, meaning you must only push product out from the tail side first and continue to fold over until product is empty.  If you squeeze the middle of the tube, the shape does NOT bounce back.  We chose this packaging option as a plastic-free 100% eco friendly and recyclable option to your product needs.  Aluminum tubes that "bounce back" are internally lined with a plastic material that is not 100% eco-friendly so we did not choose that option.  Our 100% aluminum material was chosen as the best option for the product as well as the environment.
Which scent should I choose?
🍃lavender geranium
Great for the face, lavender & geranium essential oils are known for their ability to heal the skin, and promote aging with grace. If you're dealing with really serious cracks in the hands/feet, or have some repair work to do, this is a great scent option for you (along with the natural scent).  Use this scent option to oil wash your face and receive a lot of benefits towards your skin's appearance and even firming.

🍃tangerine
Vitamin C! Real citrus essential oil (what we use) has more Vitamin C per drop than the chemically created ascorbic acid found in most Vitamin C products (not what we ever use). Help your skin's glow and fill it with nutrients with this absolutely delicious scent. Creamsicle anyone? Please make sure if you're applying this generously on the face, you use it at night and avoid direct sun exposure. Great for oil washing and a night time moisturizer.

🍃eucalyptus mint
Not only is this scent the most refreshing, it can be used as a chest rub for coughing on ages 2+, and can be rubbed over the nose/forehead areas for sinus relief. 
Wonderful for the feet, peppermint promotes circulation... but we're just getting started....
Use this as a massage oil as it melts on skin to relieve tired muscles, a sore neck and back, or put it on your temples to help with headaches and eye strain.  This scent is a staple in our house now and is used by the whole family for different reasons.

🍃natural scent/unscented
My super sensitive skin people! Even though essential oils are 100% natural and pure, not everyone likes them or can handle them.  Our natural scent still smells wonderful due to all of the amazing naturally smelling ingredients like cocoa butter and almond butter. This is a wonderful choice for babies under 2, can be used as an ointment for scratches or skin irritations, and is a great option for morning oil washing and really is the most versatile out of any scent - no limitations here!
Sale
Sale
Sale
Sale
Sale
Want to become a brand ambassador?
With tons of perks like free & heavily discounted products, VIP access, commission sales and more, you can join the growing movement of natural skin care through our community of ambassadors.