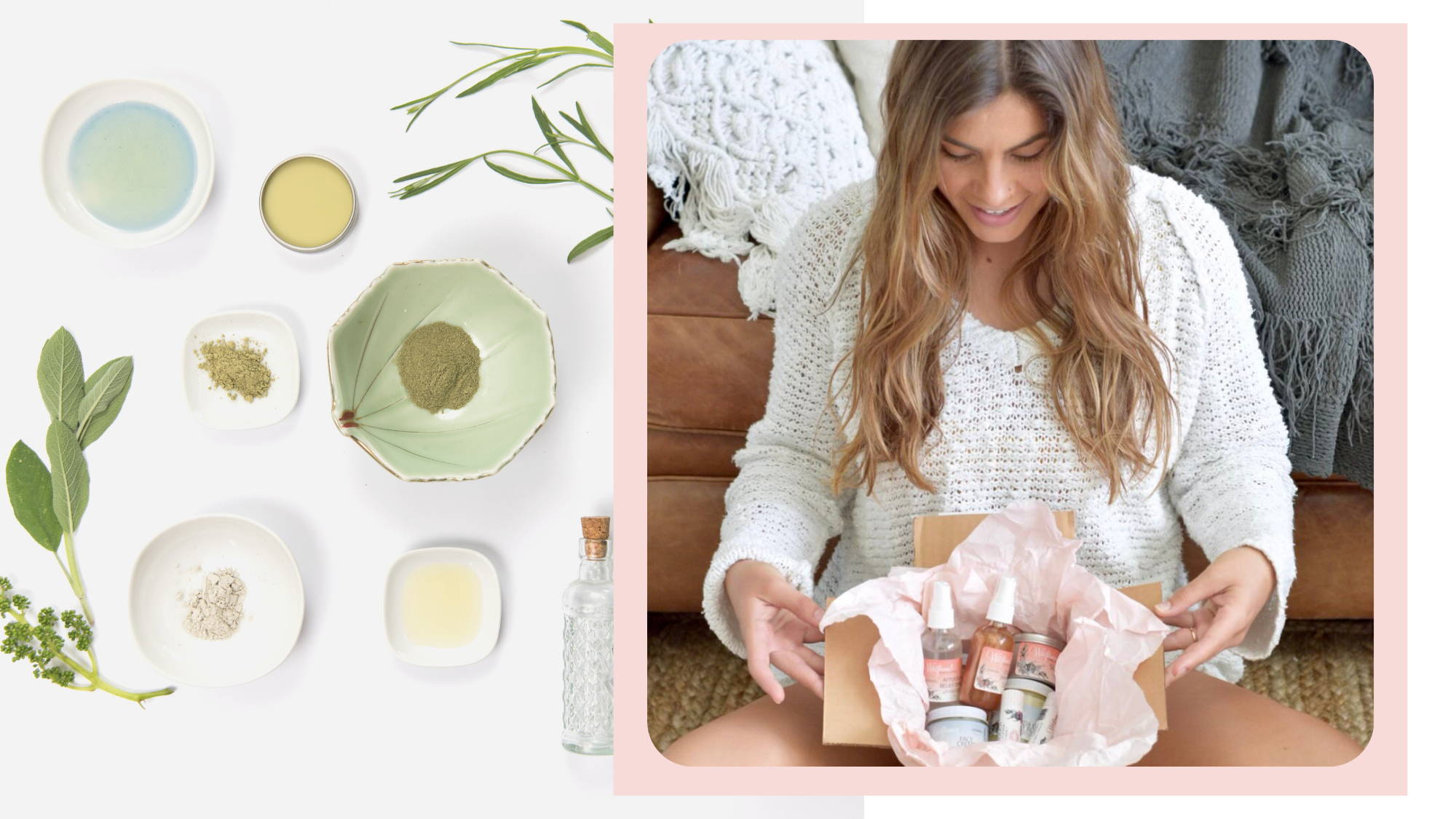 BRAND AMBASSADOR TERMS & CONDITIONS
POLICIES & REQUIREMENTS TO REMAIN IN THE PROGRAM
Once you have received application approval, we invite you to review our terms & conditions, policies and brand ambassador requirements.
In summary, all Wildflower Beauty by Jessica brand ambassadors must...
Maintain an active Instagram account with frequent postings
Submit to Wildflower Beauty by Jessica 2-3 photos and 1-2 IG reels per month curated from the product received in that month's promotional shipment. If you purchase additional product in your promotional shipment at the 40% off rate, we will need 1 additional photo or reel per each item in your order.
Share your custom promo code with your friends, family and followers on all product posts
Share at least 1 post per month to your stories and one post per month to your feed on the product that you have received in your shipment
Like and comment on all seen Wildflower Beauty by Jessica posts, and share our stories to your stories as often as possible.
Agree to keep a positive, self loving and brand loving voice on all items and posts on your page
Create exclusive content for Wildflower Beauty by Jessica brand ambassador posts. For example, we will not count a post featuring additional brands toward your total Wildflower Beauty by Jessica posting requirements.
Your perks & how they work

Here is what you will receive during your Brand Ambassador partnership - which btw, we hope is a long term commitment.
A custom promo code for 15% off for your friends and family
A minimum of 10% commission on all "Qualifying Purchases" with your custom code (see terms & conditions for more info on Qualifying Purchases).
A minimum of 1 free item each month PLUS 40% off additional product you add to your order that month. The items you add at 40% off will require additional photos as well as a promise that those products are for you and you only. Your family and friends have your custom code to use and you will earn commissions only on your custom code and not your 40% off purchase.
VIP access, product launches, product testing and freebies along the way because we love and appreciate you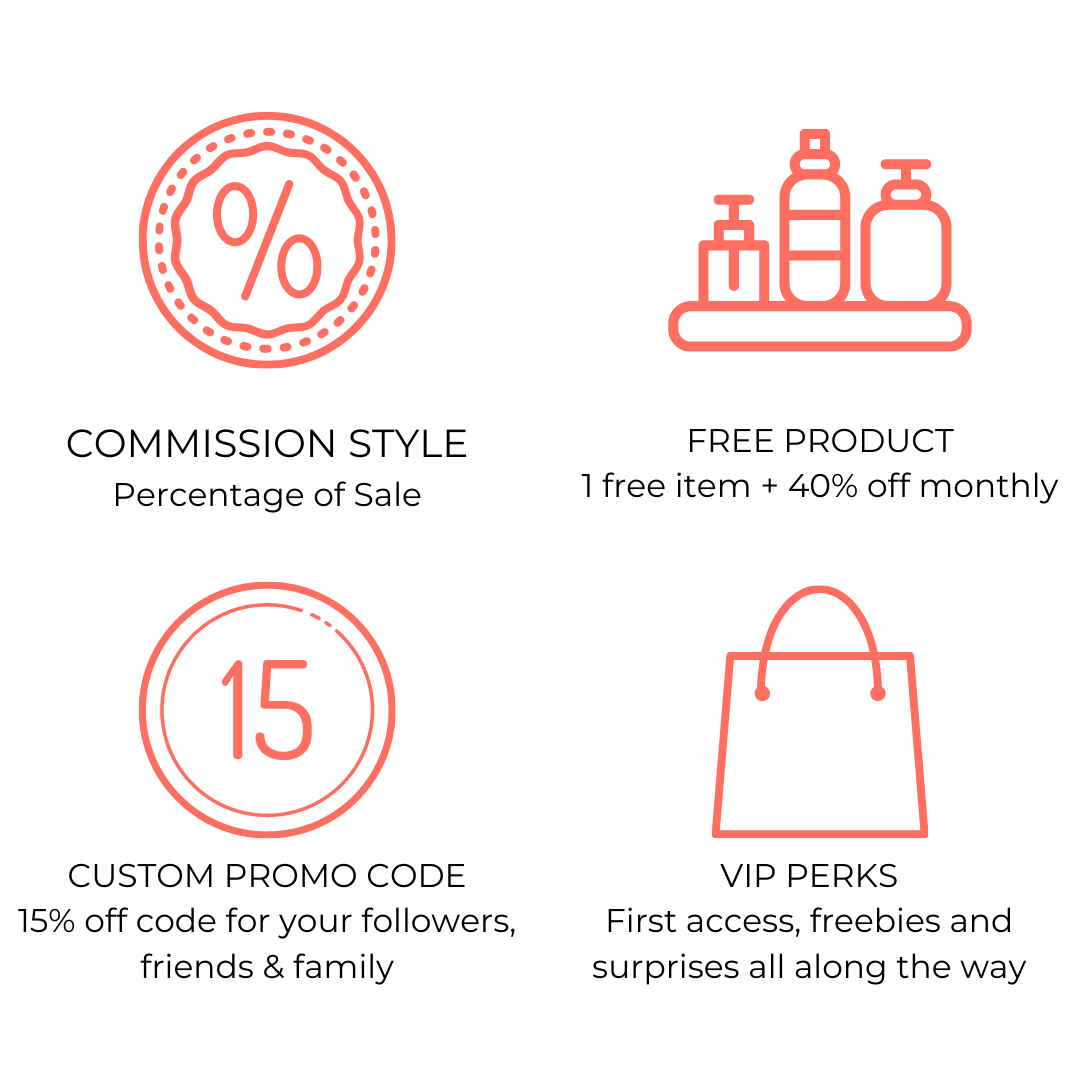 WILDFLOWER BEAUTY BY JESSICA BRAND AMBASSADOR PROGRAM AGREEMENT
Updated: 05/01/2021
IMPORTANT: THIS BRAND AMBASSADOR PROGRAM AGREEMENT CONTAINS ABINDING ARBITRATION CLAUSE AND WAIVER OF THE RIGHT TO JURY TRIALS AND CLASSACTIONS.
PLEASE READ THIS ENTIRE AGREEMENT CAREFULLY.
BY SUBMITTING AN APPLICATION TO THE BRAND AMBASSADOR, YOU AREAGREEING THAT YOU HAVE READ AND UNDERSTAND THE TERMS AND CONDITIONS OF THISAGREEMENT AND THAT YOU UNEQUIVOCALLY AGREE TO BE LEGALLY BOUND EACH AND EVERYTERM AND CONDITION.
This BRAND AMBASSADOR Program Agreement (the "Agreement") is alegally binding contract between you ("Brand Ambassador", "you", or similarterms) and Wildflower Beauty by Jessica ("Wildflower Beauty by Jessica", "us","we", or similar terms) and applies to your participation in the WildflowerBeauty by Jessica Brand Ambassador Program (the "Program"). Any person orentity that participates or attempts to participate in the Program must acceptthis Agreement without change. By registering for the Program, you agree tothis Agreement.
1. Description of the Program
The Program permits you to monetize your social mediauser-generated content by placing on your social media profiles ("YourProfiles") a personalized Brand Ambassador coupon code ("YourCode"). When our customers purchase eligible goods from www.wildflowerbeautybyjessica.com (the"Wildflower Beauty by Jessica Site") using Your Code you become eligible toreceive a commission for "Qualifying Purchases", as further described (andsubject to the limitations in) Section 3 below.
We periodically modify the terms of this Agreement. We mightalso choose to replace these terms in their entirety if, for example, theProgram changes, ends, or becomes part of an existing program, including ourpartner programs. If you don't agree to the modification or replacement,you can choose to terminate your participation in the Program. YOUR CONTINUEDPARTICIPATION IN THE PROGRAM FOLLOWING ANY CHANGES TO THIS AGREEMENT WILLCONSTITUTE YOUR ACCEPTANCE OF THE MODIFICATIONS. IF ANY MODIFICATION ISUNACCEPTABLE TO YOU, YOUR ONLY RECOURSE IS TO TERMINATE YOUR PARTICIPATION INTHE PROGRAM.
You and we are independent contractors, and nothing in thisAgreement will create any partnership, joint venture, agency, franchise, salesrepresentative, or employment relationship between you and us or our companyand/or respective affiliates. You will have no authority to make or accept anyoffers or representations on our or our affiliates' behalf.
You will ensure that the information in your Program applicationand information otherwise associated, including your email address, mailingaddress, and other contact information, is at all times complete, accurate, andup-to-date. We may send notifications (if any), approvals (if any), and othercommunications relating to the Program and this Agreement to the email addressthen-currently associated with your Program account. You will be deemed to havereceived all notifications, approvals, and other communications sent to thatemail address, even if the email address associated with your account is nolonger current.
You can update your information by emailing us at: info@wildflowerbeautybyjessica.com
2. Eligibility To Participate In The Program & ProhibitedActivities
You must be at least 18 years of age. If you are theparent or legal guardian of a person under the age of 18, you represent andwarrant that the minor is of legal age to participate in the Program, you arethe legal parent or guardian of the minor whose rights are covered by thisAgreement, that you have read the terms of this Agreement and consent to the termsherein and you will not revoke your consent.
You must have an Instagram account.
You must have a PayPal account.
You must comply with this Agreement to participate in theProgram and to receive Commissions.
You must promptly provide us with any information that werequest to verify your compliance with this Agreement.
You must be kind and respectful to all other Brand Ambassadors.
Your Code is for you to post solely in Your Profiles. Participation in the Program does not grant you any rights to sell WildflowerBeauty by Jessica items at events of any kind (ex. farmer's markets, pop upshops, etc.) unless you have received express written permission by us.
You must not comment with Your Code on any Wildflower Beauty by Jessicasocial media posts or channels (i.e. Instagram, Twitter, Facebook, etc.), evenif you see another Brand Ambassador doing it.
DO NOT add Your Code to coupon sites, it's cheating! We checkthese sites frequently.
Your Code cannot be used in addition to any other promotions orcodes.
Remember that the purpose of the Program is to bring new clientsto the brand and help spread the natural skin care movement through WildflowerBeauty by Jessica!
Your breach of any of the terms of this Agreement, or any otheragreement between you and us, or in connection with the Program (e.g. thePayPal User Agreement, Refersion Terms of Use, Google Terms of Use and PrivacyPolicy) then, in addition to any other rights or remedies available to us, wereserve the right to permanently (to the extent permitted by applicable law)withhold (and you agree you will not be eligible to receive) any and allCommissions otherwise payable to you under this Agreement, whether or notdirectly related to such violation without notice and without prejudice to anyright of Wildflower Beauty by Jessica to recover damages in excess of thisamount.
3. Commissions on Qualifying Purchases
We will pay you a commission with a base amount of no less than10% of the price paid by the customer and actually received by WildflowerBeauty by Jessica, before taxes and shipping, on all Qualifying Purchases (your"Commission"). A "Qualifying Purchase" occurs when (i) a customer uses YourCode to purchasing eligible goods from the Wildflower Beauty by Jessica Site;(ii) the customer's payment is successfully processed.
For example, if a customer uses Your Code to purchase a single productpriced at USD$22 and Your Code provides the customer with a 15% discount, thenonce Wildflower Beauty by Jessica receives that customer's payment of USD$18.70($22.00 less the 15% discount of $3.30), you will be eligible to receive a 10%commission in the amount of USD$1.87.
From time to time, we like to incentivize our Brand Ambassadorsby offering increased commission rates for particular periods of time. For example, we may notify you that for a period of time all Brand Ambassadorswill earn a 15-20% Commission on Qualifying Purchases.
Notwithstanding the foregoing, Qualifying Purchases aredisqualified and no Commission shall be due whenever (a) they occur inconnection with a violation of this Agreement, or any other terms, conditions,specifications, statements, and policies that we may issue from time to timethat apply to the Program; (b) any purchases that occur after termination ofyour Agreement; (c) any order where a cancellation, return, or refund has beeninitiated; (d) any purchase by a customer who is referred to the WildflowerBeauty by Jessica site through any advertisement that you purchased throughparticipation in bidding or auctions on keywords, search terms, or otheridentifiers that include the word "Wildflower Beauty by Jessica", or any other WildflowerBeauty by Jessica trademark (or variations or misspellings of any of thosewords, (e) any purchase by a customer who is referred to the Wildflower Beautyby Jessica Site by a link that is generated or displayed on a search engine(including Google, Yahoo, Bing, or any other search portal, sponsoredadvertising service, or other search or referral service, or any site thatparticipates in such search engine's network); (f) any purchase by a customerwho is referred to the Wildflower Beauty by Jessica Site by a link that sendsusers indirectly to the Wildflower Beauty by Jessica via an intermediate site,without requiring the customer to click on a link or take some otheraffirmative action on that intermediate site; (f) any purchase by a customer,where such customer does not comply with the terms and conditions applicable tothe Wildflower Beauty by Jessica Site; or (g) any purchase that is notcorrectly tracked or reported because the Your Code is not properly formattedor inserted in the Wildflower Beauty by Jessica Site's checkout process.
We will use commercially reasonable efforts to accurately andcomprehensively track Qualifying Purchases for the purposes of our internaltracking, and creating and distributing your Commissions. We may hold accruedCommissions for a reasonable period of time following any termination of thisAgreement to ensure that the correct amount is paid.
We will pay Commissions in United States Dollars via PayPalapproximately 30 days following the end of each calendar month in which theywere earned. You may be permitted to elect to receive payment in a currencyother than United States Dollars. If you choose to do so, you agree that theconversion rate will be determined in accordance with PayPal's operatingstandards. You are solely responsible for any PayPal fees, and any andall taxes. We are not responsible for any Commissions that are notreceived by you due to any suspension or termination of your PayPal account.
Payments made to you, as reduced by all deductions orwithholdings described in the Agreement, will constitute full payment andsettlement to you of amounts payable under the Agreement.
If any excess payment has been made to you for any reasonwhatsoever, we reserve the right to adjust or offset the same against anysubsequent fees payable to you under the Agreement or any other agreementbetween you and us.
4. Taxes
We may deduct or withhold any taxes that we may be legallyobligated to deduct or withhold from any amounts payable to you under thisAgreement. From time to time, we may request tax information from you. If werequest tax information from you and you do not provide it to us, we reservethe right (in addition to any other rights or remedies available to us) to holdany amounts otherwise payable to you in connection with the Program until youprovide this information or otherwise satisfy us that you are not a person fromwhom we are required to obtain tax information.
5. Wildflower Beauty by Jessica Customers
You acknowledge and agree that Wildflower Beauty by Jessica's customersdo not become your customers by virtue of your participation in the Program.You agree to not handle or address any contact with any of our customers, and,if contacted by any of our customers for a matter relating to interaction with WildflowerBeauty by Jessica, you will state that those customers must follow contactdirections on the Wildflower Beauty by Jessica Site to address customer serviceissues.
6. Warranties
You represent, warrant, and covenant that (a) you willparticipate in the Program in accordance with this Agreement, (b) yourparticipation in the Program, including without limitation, your creation,maintenance, or operation of Your Profile(s) will not violate any applicablelaws, ordinances, rules, regulations, orders, licenses, permits, guidelines,codes of practice, industry standards, self-regulatory rules, judgments,decisions, or other requirements of any governmental authority that hasjurisdiction over you (including all such rules governing communications, dataprotection, advertising, and marketing), (c) you are lawfully able to enterinto contracts, (d) you have independently evaluated the desirability ofparticipating in the Program and are not relying on any representation,guarantee, or statement other than as expressly set forth in this Agreement,(e) you will not participate in the Program if you are the subject of U.S.sanctions or of sanctions consistent with U.S. law imposed by the governmentsof the country where you are using the Wildflower Beauty by Jessica Site; (f)you will comply with all U.S. export and re-export restrictions, and applicablenon-US export and re-export restrictions consistent with U.S. law, that mayapply to goods, software, technology and services, and (g) the information youprovide in connection with the Program is accurate and complete at all times.
We do not make any representation, warranty, or covenantregarding the amount of traffic or Commissions you can expect at any time inconnection with the Program, and we will not be liable for any actions youundertake based on your expectations.
7. Identifying Yourself As A Wildflower Beauty by Jessica BrandAmbassador
Except for the Disclosure, you will not make any publiccommunication with respect to this Agreement or your participation in theProgram without Wildflower Beauty by Jessica express prior written consent. Youwill not misrepresent or embellish your relationship with us (including byexpressing or implying that we support, sponsor, or endorse you), or express orimply any affiliation between us and you or any other person or entity exceptas expressly permitted by this Agreement.
8. Term and Termination
The term of this Agreement will begin upon your submission ofthe application to join the Program. Either you or we may terminate thisAgreement at any time, with or without cause (automatically and withoutrecourse to the courts, if permitted under applicable law), by giving the otherparty written notice of termination.
You can provide termination notice by emailing us at: info@wildflowerbeautybyjessica.com
In addition, we may terminate this Agreement or suspend youraccount immediately upon written notice to you for any of the following: (a)you have breached or threaten to breach any part of this Agreement; (b) webelieve that we may face potential claims or liability in connection with yourparticipation in the Program; (c) we believe that our brand or reputation maybe tarnished by you or in connection with your participation in the Program;(d) your participation in the Program has been used for deceptive, fraudulentor illegal activity; (e) we believe that we are or may become subject to taxcollection requirements in connection with this Agreement or the activitiesperformed by either party under this Agreement; (f) we have previouslyterminated this Agreement with respect to you or other persons that wedetermine are affiliated with you or acting in concert with you for any reason,or (g) we have terminated the Program as we generally make it available toparticipants.
Upon any termination of this Agreement, all rights andobligations of the parties will be extinguished, including any and all licensesgranted in connection with this Agreement, except that the rights andobligations of the parties under Sections 2, 4, 5, 6, 7, 8, 9, 10 and 11 ofthis Agreement will survive the termination of this Agreement. No terminationof this Agreement will absolve you of any liability for any breach of, orliability accruing under, this Agreement prior to termination.
9. Disclaimers
THE PROGRAM, THE WILDFLOWERBEAUTYBYJESSICA SITE, ANY PRODUCTSAND SERVICES OFFERED ON THE WILDFLOWER BEAUTY BY JESSICA SITE, ANY COUPONCODES, LINK FORMATS, CONTENT, OUR AND OUR AFFILIATES' DOMAIN NAMES, TRADEMARKSAND LOGOS, AND ALL TECHNOLOGY, SOFTWARE, FUNCTIONS, MATERIALS, DATA, IMAGES,TEXT, AND OTHER INTELLECTUAL PROPERTY RIGHTS, INFORMATION AND CONTENT PROVIDEDOR USED BY OR ON BEHALF OF US OR OUR AFFILIATES OR LICENSORS IN CONNECTION WITHTHE PROGRAM (COLLECTIVELY THE "SERVICE OFFERINGS") ARE PROVIDED "AS IS" AND "ASAVAILABLE." NEITHER WE NOR ANY OF OUR AFFILIATES OR LICENSORS MAKE ANYREPRESENTATION OR WARRANTY OF ANY KIND, WHETHER EXPRESS, IMPLIED, STATUTORY, OROTHERWISE, WITH RESPECT TO THE SERVICE OFFERINGS. WE AND OUR AFFILIATES ANDLICENSORS DISCLAIM ALL WARRANTIES WITH RESPECT TO THE SERVICE OFFERINGS,INCLUDING ANY IMPLIED WARRANTIES OF TITLE, MERCHANTABILITY, SATISFACTORYQUALITY, FITNESS FOR A PARTICULAR PURPOSE, OR NON-INFRINGEMENT AND ANYWARRANTIES ARISING OUT OF ANY LAW, CUSTOM, COURSE OF DEALING, PERFORMANCE, ORTRADE USAGE. WE MAY DISCONTINUE ANY SERVICE OFFERING, OR MAY CHANGE THE NATURE,FEATURES, FUNCTIONS, SCOPE, OR OPERATION OF ANY SERVICE OFFERING, AT ANY TIMEAND FROM TIME TO TIME. NEITHER WE NOR ANY OF OUR AFFILIATES OR LICENSORSWARRANT THAT THE SERVICE OFFERINGS WILL CONTINUE TO BE PROVIDED, WILL FUNCTIONAS DESCRIBED, CONSISTENTLY OR IN ANY PARTICULAR MANNER, OR WILL BEUNINTERRUPTED, ACCURATE, ERROR FREE, OR FREE OF HARMFUL COMPONENTS. NEITHER WENOR ANY OF OUR AFFILIATES OR LICENSORS WILL BE RESPONSIBLE FOR (A) ANY ERRORS,INACCURACIES, VIRUSES, MALICIOUS SOFTWARE, OR SERVICE INTERRUPTIONS, INCLUDINGPOWER OUTAGES OR SYSTEM FAILURES OR (B) ANY UNAUTHORIZED ACCESS TO ORALTERATION OF, OR DELETION, DESTRUCTION, DAMAGE, OR LOSS OF, YOUR PROFILES ORANY DATA, IMAGES, TEXT, OR OTHER INFORMATION OR CONTENT. NO ADVICE ORINFORMATION OBTAINED BY YOU FROM US OR FROM ANY OTHER PERSON OR ENTITY OR THROUGHTHE SERVICE OFFERINGS WILL CREATE ANY WARRANTY NOT EXPRESSLY STATED IN THISAGREEMENT. FURTHER, NEITHER WE NOR ANY OF OUR AFFILIATES OR LICENSORS WILL BERESPONSIBLE FOR ANY COMPENSATION, REIMBURSEMENT, OR DAMAGES ARISING INCONNECTION WITH (X) ANY LOSS OF PROSPECTIVE PROFITS OR REVENUE, ANTICIPATEDSALES, GOODWILL, OR OTHER BENEFITS, (Y) ANY INVESTMENTS, EXPENDITURES, ORCOMMITMENTS BY YOU IN CONNECTION WITH YOUR PARTICIPATION IN THE PROGRAM, OR (Z)ANY TERMINATION OR SUSPENSION OF YOUR PARTICIPATION IN THE PROGRAM. NOTHING INTHIS SECTION WILL OPERATE TO EXCLUDE OR LIMIT WARRANTIES, LIABILITIES, ORREPRESENTATIONS THAT CANNOT BE EXCLUDED OR LIMITED UNDER APPLICABLE LAW.
10. Limitations on Liability
Wildflower Beauty by Jessica's liability arising out of orrelated to this agreement shall not exceed the amount of Commissions actuallyearned by you in the period of twelve (12) months immediately preceding thedate on which you present us with a claim arising out of or related to thisagreement.
NEITHER WE NOR ANY OF OUR AFFILIATES OR LICENSORS WILL BE LIABLEFOR INDIRECT, INCIDENTAL, SPECIAL, CONSEQUENTIAL, EXEMPLARY DAMAGES, OR ANYLOSS OF REVENUE, PROFITS, GOODWILL, USE, OR DATA ARISING IN CONNECTION WITH THESERVICE OFFERINGS, EVEN IF WE HAVE BEEN ADVISED OF THE POSSIBILITY OF THOSEDAMAGES. FURTHER, OUR AGGREGATE LIABILITY ARISING IN CONNECTION WITH THESERVICE OFFERINGS WILL NOT EXCEED THE TOTAL FEES PAID OR PAYABLE TO YOU UNDERTHIS AGREEMENT IN THE TWELVE (12) MONTHS IMMEDIATELY PRECEDING THE DATE ONWHICH THE EVENT GIVING RISE TO THE MOST RECENT CLAIM OF LIABILITY OCCURRED. YOUHEREBY WAIVE ANY RIGHT OR REMEDY IN EQUITY, INCLUDING THE RIGHT TO SEEKSPECIFIC PERFORMANCE, INJUNCTIVE OR OTHER EQUITABLE RELIEF IN CONNECTION WITHTHIS AGREEMENT. NOTHING IN THIS PARAGRAPH WILL OPERATE TO LIMIT LIABILITIESTHAT CANNOT BE LIMITED UNDER APPLICABLE LAW.
11. Indemnification
TO THE MAXIMUM EXTENT PERMITTED BY APPLICABLE LAW, WE WILL HAVENO LIABILITY FOR ANY MATTER DIRECTLY OR INDIRECTLY RELATING TO THE CREATION,MAINTENANCE, OR OPERATION OF YOUR PROFILES (INCLUDING YOUR USE OF ANY SERVICEOFFERING) OR YOUR VIOLATION OF THIS AGREEMENT, AND YOU AGREE TO DEFEND,INDEMNIFY, AND HOLD US, OUR AFFILIATES AND LICENSORS, AND OUR AND THEIRRESPECTIVE EMPLOYEES, OFFICERS, DIRECTORS, SHAREHOLDERS, AND REPRESENTATIVES,HARMLESS FROM AND AGAINST ALL CLAIMS, DAMAGES, LOSSES, LIABILITIES, COSTS, ANDEXPENSES (INCLUDING ATTORNEYS' FEES) RELATING TO (A) YOUR PROFILES OR ANYMATERIALS THAT APPEAR ON YOUR PROFILES, INCLUDING THE COMBINATION OF YOURPROFILES OR THOSE MATERIALS WITH OTHER APPLICATIONS, CONTENT, OR PROCESSES, (B)THE USE, DEVELOPMENT, DESIGN, MANUFACTURE, PRODUCTION, ADVERTISING, PROMOTION,OR MARKETING OF YOUR PROFILES OR ANY MATERIALS THAT APPEAR ON OR WITHIN YOURPROFILES, (C) YOUR USE OF ANY SERVICE OFFERING, WHETHER OR NOT SUCH USE ISAUTHORIZED BY OR VIOLATES THIS AGREEMENT OR APPLICABLE LAW, (D) YOUR VIOLATIONOF ANY TERM OR CONDITION OF THIS AGREEMENT, OR (E) YOUR OR YOUR EMPLOYEES' ORCONTRACTORS' NEGLIGENCE OR WILLFUL MISCONDUCT.
12. AGREEMENT TO ARBITRATE / DISPUTE RESOLUTION
PLEASE READ THIS SECTION CAREFULLY – IT MAY SIGNIFICANTLY AFFECTYOUR LEGAL RIGHTS, INCLUDING YOUR RIGHT TO FILE A LAWSUIT IN COURT AND TO HAVEA JURY HEAR YOUR CLAIMS. IT CONTAINS PROCEDURES FOR MANDATORY BINDINGARBITRATION AND A CLASS ACTION WAIVER.
YOU AND WE AGREE TO ATTEMPT TO INFORMALLY RESOLVE DISPUTES: Inthe event that there is any dispute relating to this Agreement and the Program,you and we both agree that the party alleging the dispute shall send to theother party a written notice describing the dispute ("Notice of Dispute"). You and we both agree that prior to initiating any claim for arbitrationor other legal proceeding, that you and we shall attempt to informally resolvesuch dispute for a period of thirty (30) days following the receipt by thenon-claiming party of the Notice of Dispute.
All Notices of Dispute to Wildflower Beauty by Jessica shall bein writing and sent by personal delivery registered or certified mail (returnreceipt requested) or overnight air express (or courier shipment outside of theU.S.) if such services actually provide proof of mailing, to:
Wildflower Beauty by Jessica
100 W Plant St
Winter Garden FL 34787
YOU AND WE BOTH AGREE TO ARBITRATE: In the event that a disputeis not resolved within the foregoing thirty (30) day period, then you and WildflowerBeauty by Jessica agree to resolve any claims relating to this Agreementthrough final and binding, arbitration.
WHAT IS ARBITRATION? Arbitration is more informal than a lawsuitin court and seeks to resolve disputes more quickly. Instead of a judge or ajury, the case will be decided by a neutral arbitrator who has the power toaward the same damages and relief that a court can. If any provision of thisSection 12 is found unenforceable, the unenforceable provision shall besevered, and the remaining arbitration terms shall be enforced.
ARBITRATION PROCEDURES: The Federal Arbitration Act governs theinterpretation and enforcement of this dispute resolution provision. WildflowerBeauty by Jessica will determine the Authority of Arbitrator at the time of theinfraction and will have 30 days to provide you with next steps.
NO CLASS ACTIONS: You may only resolve disputes with us on anindividual basis, and may not bring a claim as a plaintiff or a class member ina class, consolidated, or representative action. Class arbitrations, classactions, private attorney general actions, and consolidation with otherarbitrations are not allowed.
WAIVER OF JURY TRIAL: THE PARTIES HEREBY WAIVE THEIRCONSTITUTIONAL AND STATUTORY RIGHTS TO GO TO COURT AND HAVE A TRIAL IN FRONT OFA JUDGE OR A JURY, instead electing that all claims and disputes shall beresolved by arbitration. Arbitration procedures are typically more limited,more efficient and less costly than rules applicable in court and are subjectto very limited review by a court. In the event any litigation should arisebetween you and Wildflower Beauty by Jessica in any state or federal court in asuit to vacate or enforce an arbitration award or otherwise, YOU AND WE WAIVEALL RIGHTS TO A JURY TRIAL, instead electing that the dispute be resolved by ajudge. YOU ACKNOWLEDGE THAT YOU HAVE BEEN ADVISED THAT YOU MAY CONSULT WITH ANATTORNEY IN DECIDING TO ACCEPT THIS AGREEMENT TO ARBITRATE.
CHOICE OF LAW/FORUM SELECTION: In any circumstances where thisSection 12 (Agreement to Arbitrate Disputes and Choice of Law) permits theparties to litigate in court, this Agreement shall be governed by and construedin accordance with the laws of the State of FLORIDA, excluding its conflict oflaw rules. You further expressly consent and agree to submit to the exclusivejurisdiction and venue of a court of competent jurisdiction located in the CentralDistrict of Florida.
STATUTE OF LIMITATIONS: You agree that regardless of any statuteor law to the contrary, any claim or cause of action arising out of or relatedto these Terms of Use, including without limitation, access and/or use of theSite and/or Service must be filed within one (1) year after such claim or causeof action arose or be forever barred.
13. Miscellaneous
You acknowledge and agree that (a) we and our affiliates may atany time (directly or indirectly) solicit traffic on terms that may differ fromthose contained in this Agreement, (b) we and our affiliates may at any time(directly or indirectly) operate sites or applications that are similar to orcompete with Your Profiles, (c) our failure to enforce your strict performanceof any provision of this Agreement will not constitute a waiver of our right tosubsequently enforce such provision or any other provision of this Agreement,and (d) any determinations or updates that may be made by us, any actions thatmay be taken by us, and any approvals that may be given by us under thisAgreement can be made, taken, or given in our sole discretion and are onlyeffective if provided in writing by our authorized representative.
You may not assign this Agreement, by operation of law orotherwise, without our express prior written approval. Subject to thatrestriction, this Agreement will be binding on, inure to the benefit of, and beenforceable against the parties and their respective successors and assigns.
Any information relating to us or any of our affiliates that weprovide or make accessible to you in connection with the Program that is notknown to the general public or that reasonably should be considered to beconfidential is our "Confidential Information" and will remain our exclusiveproperty. You will use Confidential Information only to the extent reasonablynecessary for your performance under this Agreement and ensure that all personsor entities who have access to Confidential Information in connection with yourparticipation will be made aware of and will comply with the obligations inthis provision. You will not disclose Confidential Information to any thirdparty (other than your affiliates bound by confidentiality obligations) and youwill take all reasonable measures to protect the Confidential Informationagainst any use or disclosure that is not expressly permitted in this Agreement.This restriction will be in addition to the terms of any confidentiality ornon-disclosure agreement between the parties.
Nothing contained in this Agreement should be understood asgranting you any rights in and to any of our trademarks, service marks, logos,or other intellectual property owned by us or by any third party.
No delay, failure, or default by us with constitute a breach ofthis Agreement to the extent caused by acts of war, terrorism, hurricanes,earthquakes, other acts of God or of nature, strikes other labor disputes,riots or other acts of civil disorder, embargoes, or other causes beyond ourreasonable control, including, without limitation, the interruption ordiscontinuance of services provided by third parties (e.g. PayPal, Refersion,etc.) in connection with the Program.
This Agreement incorporates all of the terms and conditions ofthe Wildflower Beauty by Jessica Site's Terms of Use including the PrivacyPolicy. To the extant there is a conflict between the Wildflower Beautyby Jessica's Terms of Use and this Agreement, the terms of this Agreement shallcontrol. If any portion of this Agreement is found invalid or unenforceable,that portion may be severed from the Agreement and shall not affect thevalidity of the remainder of the Agreement. This Agreement constitutes theentire agreement and understanding between you and us in connection with theProgram, superseding any prior or contemporaneous agreements, communicationsand proposals, whether oral or written, between you and us (including, but notlimited to, any prior versions of this Agreement).
If you have any questions, please email info@wildflowerbeautybyjessica.com.
At the end of the day, we want you to be able to come home, relax, and pamper yourself. Maybe that means a warm bath for you, or maybe that means playing with your babies and snuggling, or maybe it's a night on the town. No matter what your evening consists of, we want to offer a product that women not only love, but they feel safe using.
No matter which product you purchase from us, you can count on it being 100% natural and chemical free.

We are a 100% natural skin care company that is changing the way we do skin care. We are passionate about creating chemical-free products that are effective and powerful, but most of all, they are SAFE.
As a woman-owned business, we know the importance of self love, self care, and self value. All are things we represent when we formulate each and every one of our products with pure and natural ingredients.
In life, we take a pass on all toxicity and know that anything toxic can never be good for you - at least not in the long term.
We officially welcome you on this natural journey, and are so excited to share with you what natural beauty really means.